Episode Five: Lizz/The Number H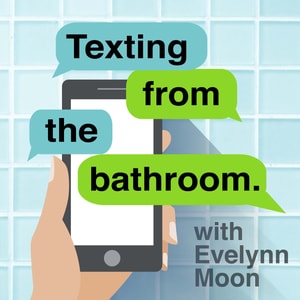 Episode Notes
In this episode, Lizz shares her experiences as a Mom, an engineer, and as the musical artist known as The Number H. Lizz put out an album during the pandemic, while still doing EVERYTHING else! Come on over to hear about sneaky Shakespeare quotes in song lyrics and about merit badges for remote school working Moms.
Featured Song: "This Hurt" by The Number H
Bandcamp Link: https://thenumberh.bandcamp.com/album/distraction
Sorry friends, you're out of luck for vinyl, but you CAN still purchase digital!
Find out more at http://textingfromthebathroom.com